You've probably spotted them around town. Those hip and happening people who make facial hair, flanno and their grandfathers brogues look good. Yep, the Illawarra has become a hipster haven. And where there's hipsters, there's good coffee, quinoa and Buddha bowls as far as the eye can see.
Prefer a kombucha to a coke? We've tracked down nine of the best hip and healthy eateries that are TOTALLY family friendly. Yep, you can have your (raw, vegan) cake and eat it too with plenty of space, highchairs, kids menus and even toys on tap. You're welcome.
From North to South Illawarra, here we go and we set you the challenge to visit them all (day tripping inspiration – absolutely!)
16 Feet Espresso, Stanwell Park – Tucked away on the corner of the main street lies 16 Feet Espresso, a haven for locals and visitors alike. Featuring a delish, wholesome menu packed with favourites like Smashed Avo (try the Miche bread it's LIFE CHANGING) and super healthy options like Super Green Fritters and Macro Bowls, the biggest draw card for families (apart from the coffee) is the extensive outside play area. Featuring a cubby house, slide, sandpit and plenty of space to run around, you can enjoy your almond milk piccolo while the kids kick back. There's also plenty of gluten free and vegan options to cater for everyone's dietary needs.
Earth Walker & Co General Store, Coledale – THE place for hip young things and families alike. Earth Walker, located smack bang in the middle of Coledale (and about 30 seconds from the gorgeous Sharkey's Beach) is all about good food, good coffee and good vibes. With an ever-changing menu which features fresh, seasonal produce there's plenty of options to suit vegans, vegetarians, gluten free gals and guys and those of us who just want a really good burger. There's also a kids menu, plenty of space for the pram and highchairs aplenty. Try the Falafel bowl (if they're serving it). Heaven in food form.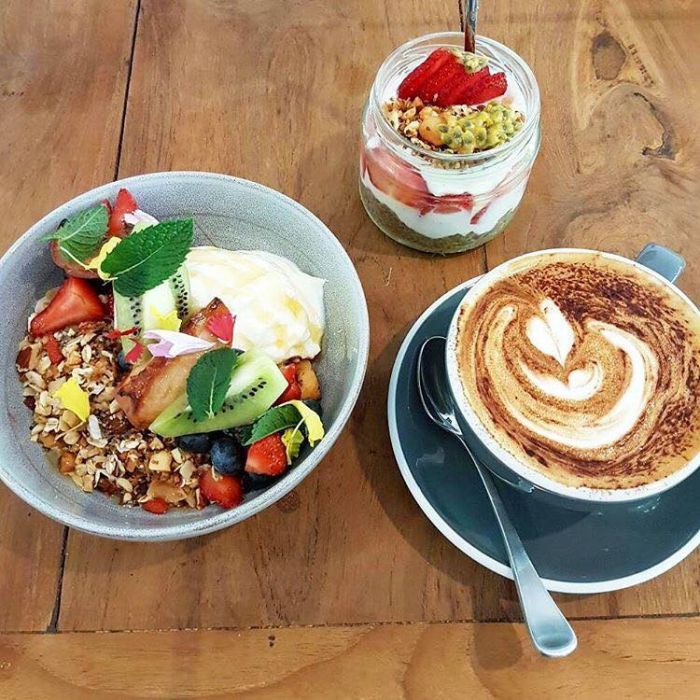 Two Mountain Merchants, Thirroul – Moving further South, Two Mountain Merchants is changing the game for healthy food loving families. Specialising in organic local produce and healthy meals, this relative newcomer caters to the kids with a large courtyard with plenty of toys, a blackboard for drawing and plenty of healthy options to eat. We love the fresh baked muffins and ever evolving brekky menu (if you get the chance to try the French toast, do it!)
Lower East Café, Wollongong – If you're on the hunt for good food in the city centre, go no further than Lower East Café. Ticking all the 'healthy and hip' boxes with its turmeric lattes, buckwheat porridge, creative twist on the avocado smash and cold brew coffee, the light, bright and airy space welcomes families of all sizes with plenty of healthy options for the kids, high chairs and colouring in activities.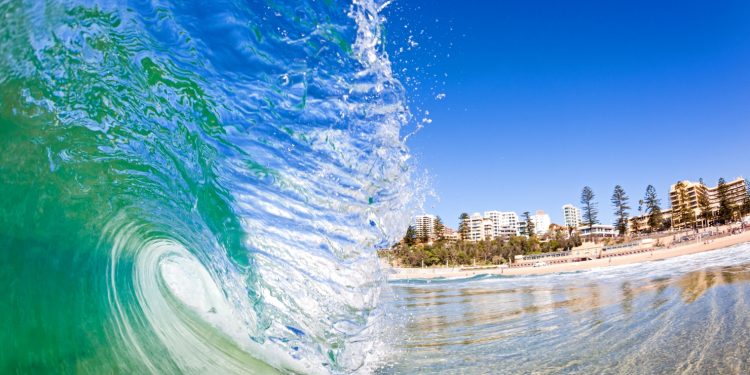 Village Fix, Shellharbour – If organic Byron Bay coffee, monster salads, smoothie bowls and raw treats is your thing then Village Fix, Shellharbour is sure to float your boat. With a small but yummy menu, indoor and outdoor seating and a bunch of child friendly options, it's the perfect spot for a midweek catch up.
The Green Kanteen, Kiama – "Where good food meets good taste' is how the Green Kanteen in Kiama sums themselves up and we'd be inclined to agree. A wholefoods café which offers healthy, wholesome fare, the menu includes delish salads, nourish bowls, plenty of veggie options, superfood smoothies, organic coffee and a whole load of different Kombucha flavours. There's a healthy kids menu, room for a pram and a friendly vibe that's perfect for the family.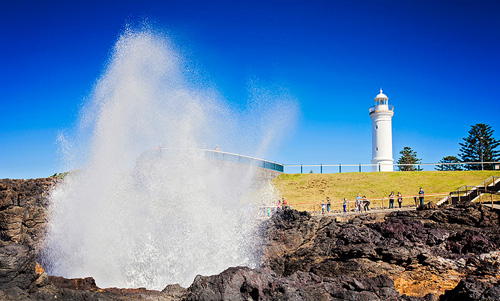 The Woolshed, Albion Park – Yes, it's a LITTLE bit out of the way but it's worth it! The gorgeous surrounds and airy space makes this the perfect watering hole for families (there's even a café style playgroup on a Monday between 9.30am-2.00pm). While the menu isn't as out there as some of its comrades, there's still plenty of yummy with delicious brekky and lunch options and an impressive kids menu.
The Tea Club, Nowra – If you're vegetarian or vegan and happen to be down south, The Tea Club is a must visit. With an extensive menu of salads, sandwiches, wraps and salad and a yummy drinks menu, the café caters to a whole bunch of different tastes. There's also the spacious courtyard with plenty of seating making it super family friendly.
The Bookshop Café, Berry – Ok, ok, we know that Berry is ALL about the donut van (#donutlife #cinnamonforthewin) but there are plenty of (slightly) more nutritious options available. The Bookshop Café, tucked away on Queen Street is all about good food with a relaxed vibe. Serving locally roasted, 'Daily Vibe' beans you can choose from both naughty and nice treats and chill out in the leafy courtyard which has plenty of space for kids to explore.